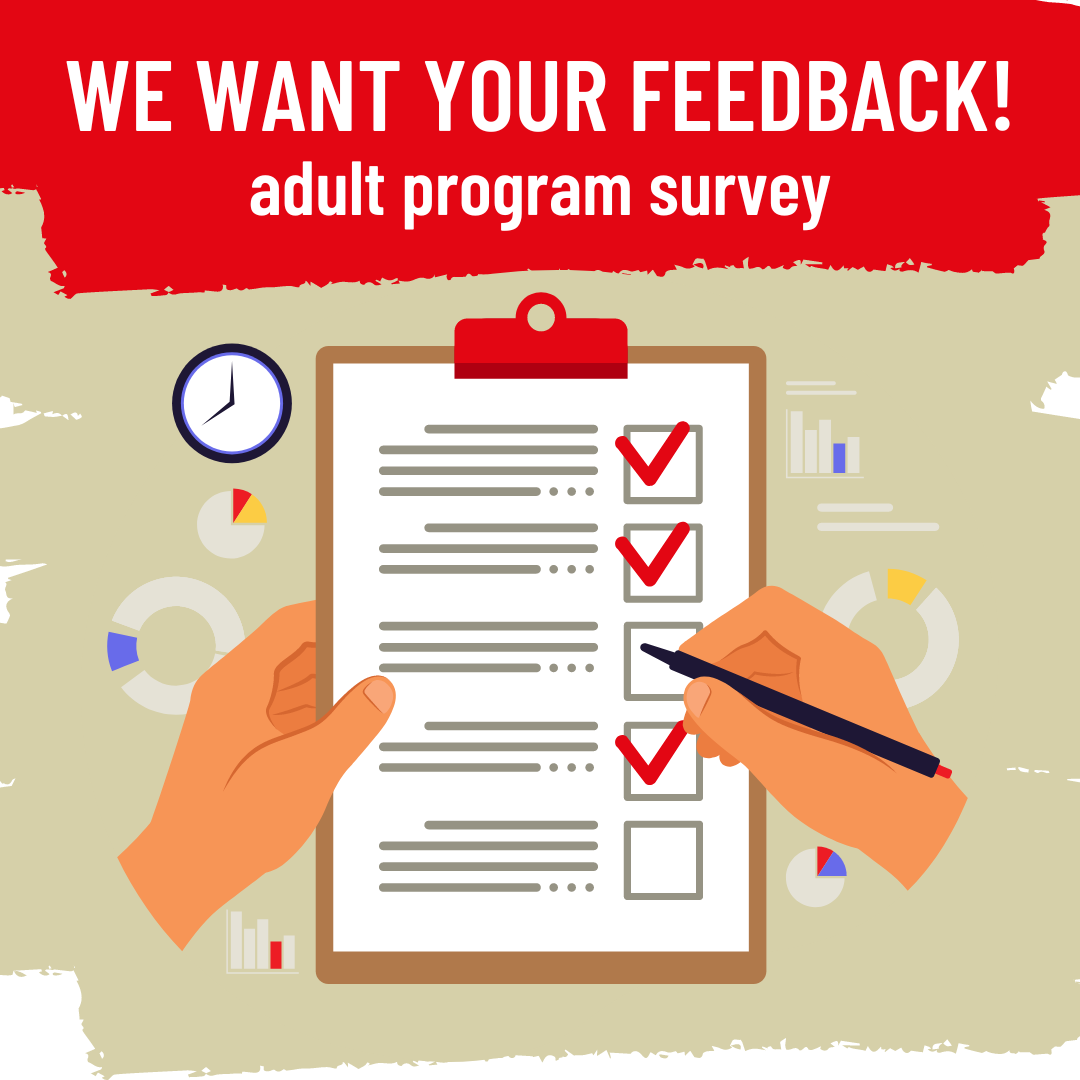 Adult Program Survey
We Want Your Feedback!
We are asking that you take a couple of minutes to fill out our adult program survey. By giving us your honest feedback, we will gain valuable information to improve the quality and selection of adult programs that we offer to our community.
The survey will be open from August 3rd-31st.   Winner of the $25 Amazon gift card will be pulled September 1st.
Take Survey Here: Copy and paste the link below in new browser.
https://forms.gle/JreHb1ezGvWBKR5m9
To sweeten the deal, if you fill out this survey and leave your name and number in the form, you will be entered into a raffle to win a $25 Amazon Gift Card! 
Paper copies are also available at the circulation desk.