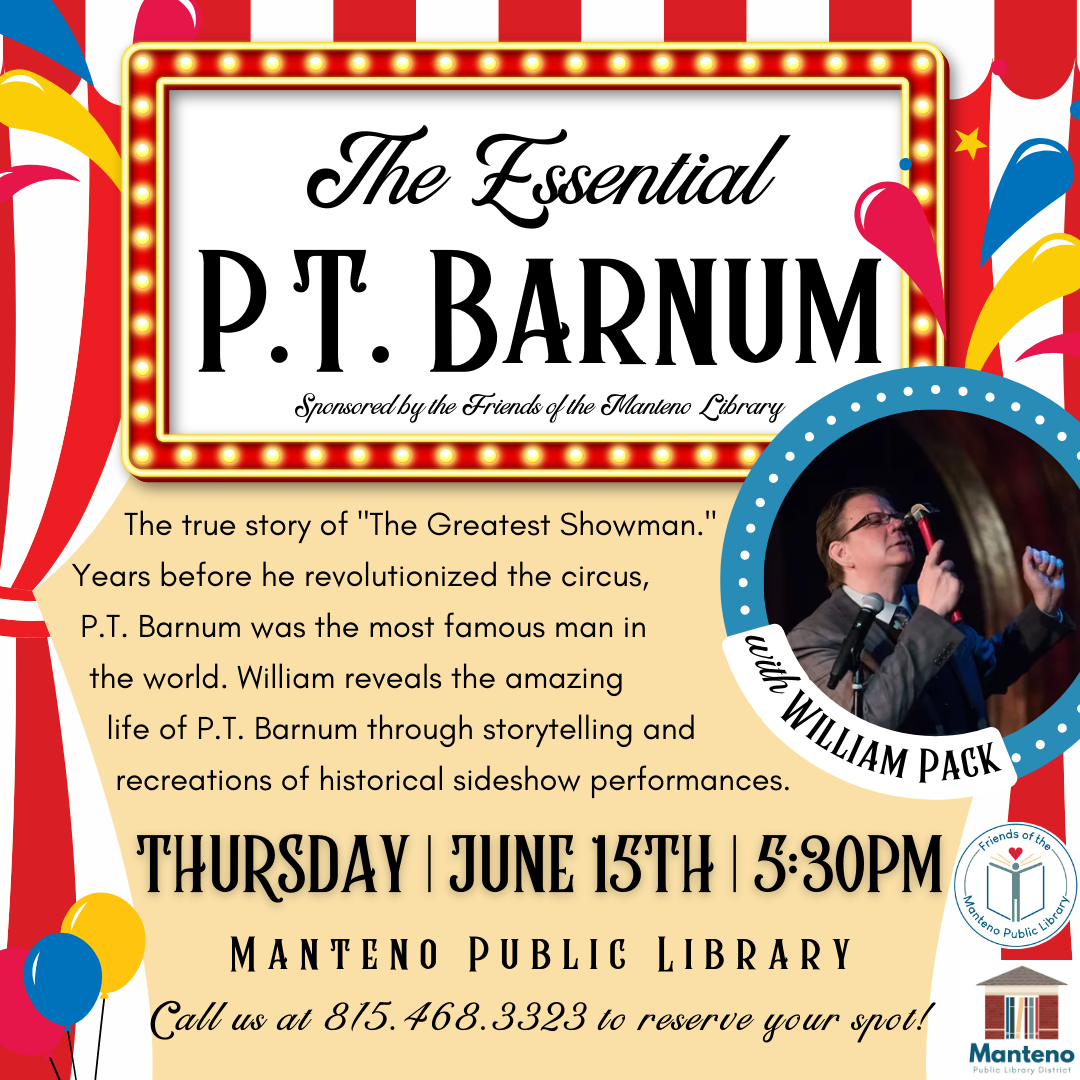 The Essential P.T. Barnum
Join us for the true story of "The Greatest Showman."  Years before he revolutionized the circus, P.T. Barnum was the most famous man in the world.  William reveals the amazing life of P.T. Barnum through storytelling and recreations of historical sideshow performances.
Thursday, June 15th  5:30pm
Registration appreciated!
Program Sponsored by the Friends of the Manteno Public Library