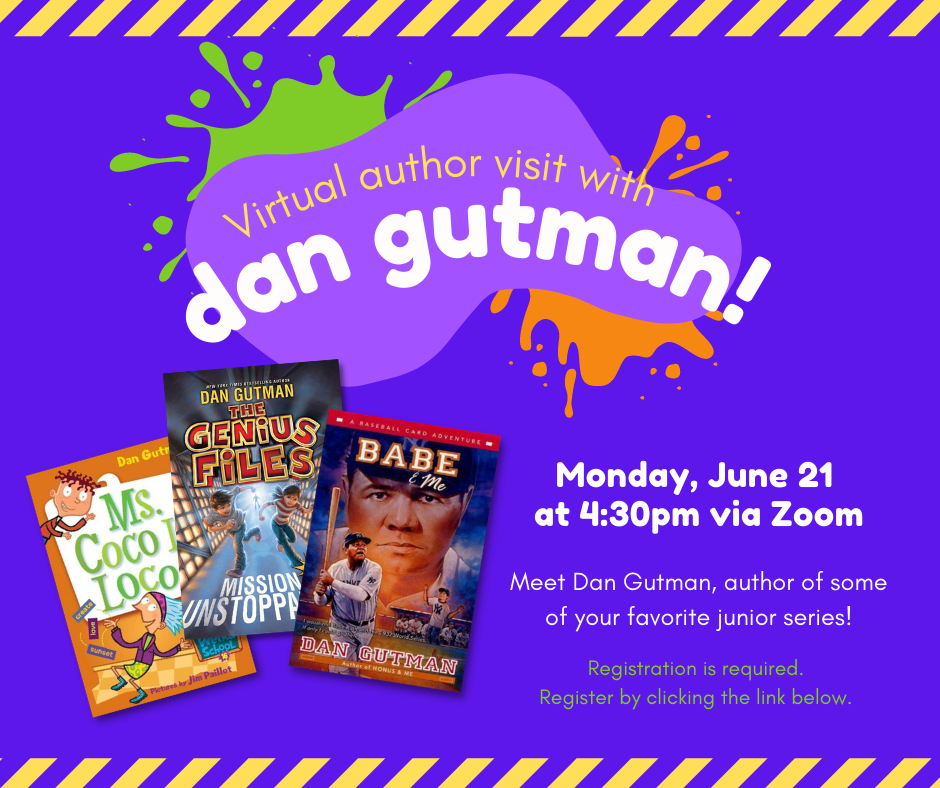 Author Dan Gutman (via Zoom)
Join us for this exciting Zoom event!  Dan Gutman, author of the Genius Files, My Weird School, Baseball Card Adventures and more will talk about how he gets his ideas, how he writes, how he was a reluctant reader when he was young and how you should never give up!  This program is suggested for children in Grades 2-5.
Register using the following link: http://forms.gle/yHXgedtVnpQMdRz8A
You will receive the Zoom log in information via email the morning of Monday, June 21st.