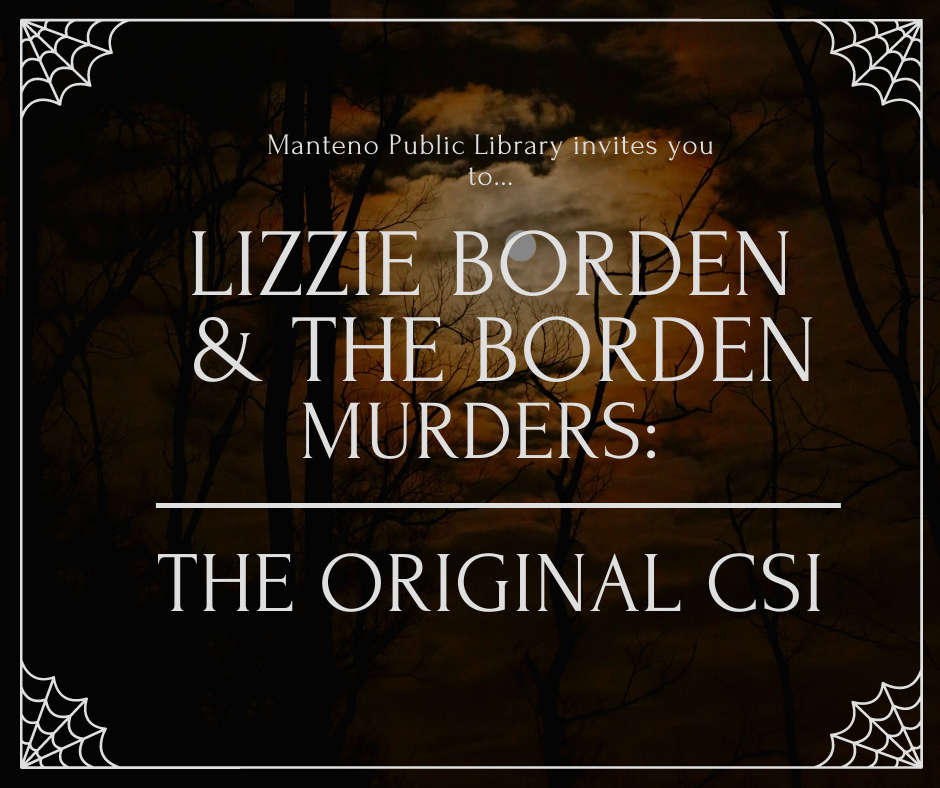 Lizzie Borden Presentation @ Leo Hassett
Lizzie Borden and the Borden Murders: The Original CSI
Join us at the Leo Hassett Center on Thursday, October 21 at 6:00pm.
Presenter, Edward Dzialo, shares the details of the unsolved double murders, but also paints a fascinating picture of Lizzie, both before and after the murders that made her so infamous.
To reserve your spot, please contact the Manteno Public Library.