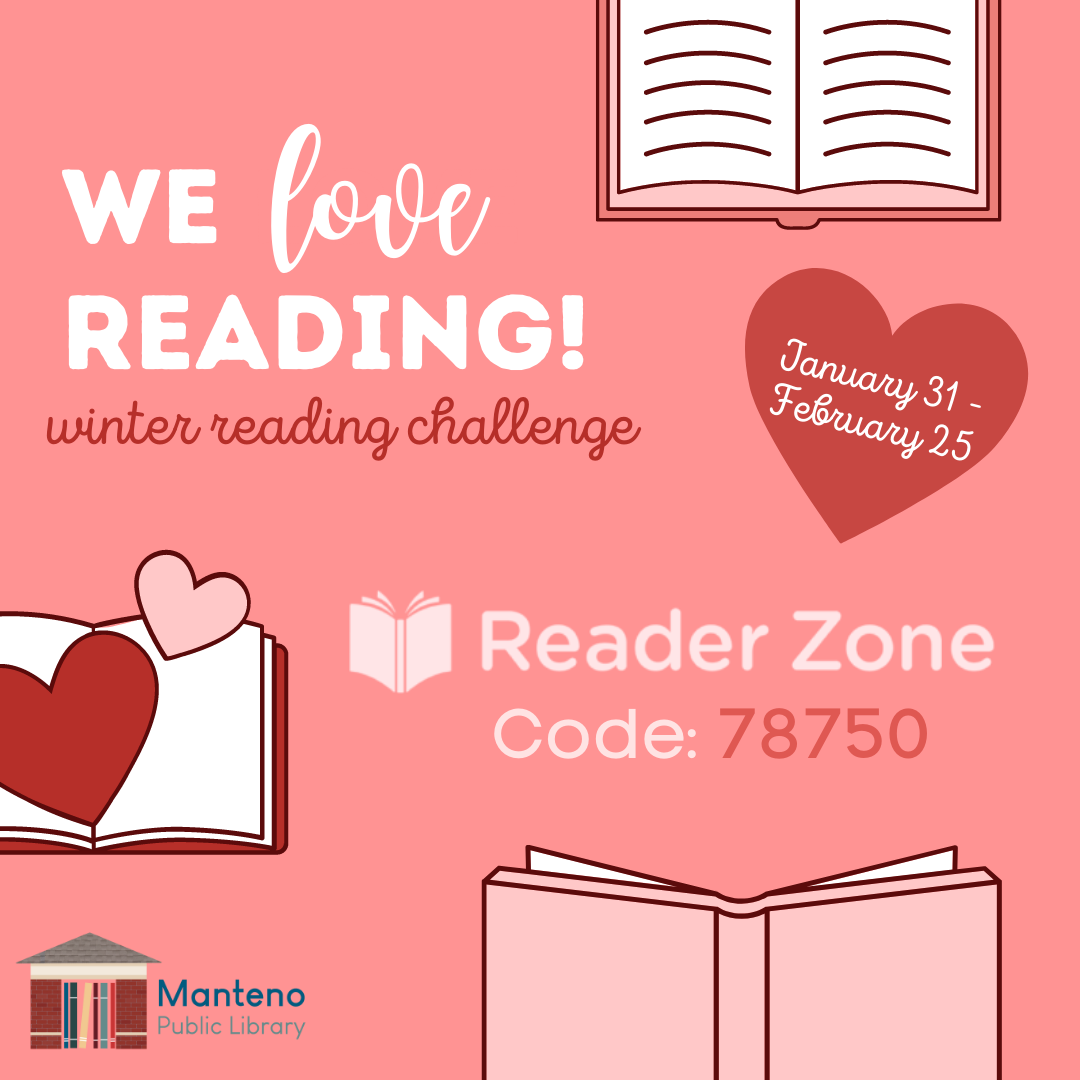 "We Love Reading!" Winter Reading Challenge for All – Begins January 31
Manteno Public Library is excited to kick-off our 4-week Reader Zone Winter Reading Challenge that runs January 31-February 25.
Each week you reach your reading goal, your will earn a raffle ticket for the prize: a $25 Target gift card! One prize will be awarded per age group.
Also, each week our Preschool and Young Reader groups (ages 0-10 years old) hit their weekly reading goal, they can stop in the library for a fun Valentine prize!
Download the Reader Zone App and use Code: 78750